Color Palette
A consistent, easily identifiable color palette is a key ingredient for every major brand around the world. At the College of ACES, we use campus' primary and secondary color palettes in everything we do. From PowerPoint charts to Microsoft Word templates, it's important that all department/units implement these colors as well.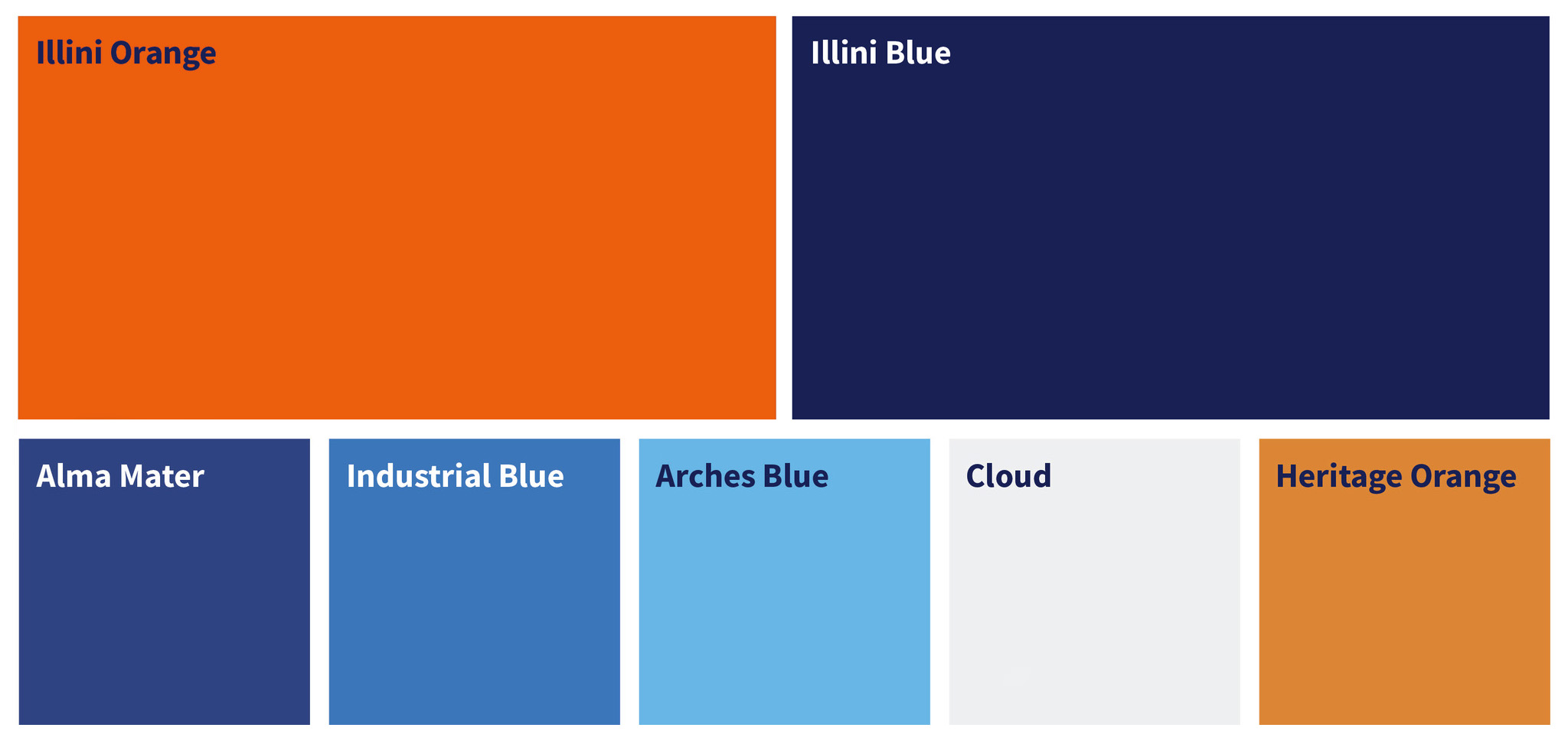 Learn more about the university's color palette
Typography
Typography is a powerful tool that, when paired with our wordmark and colors, becomes an integral part of our brand identity. We always use the campus-approved typefaces to reinforce university brand standards and keep materials looking fresh and consistent.
We recommend downloading and using the following approved fonts for your documents and presentations:
Montserrat is a display font, and generally used in headings, subheads, and on title pages.
Source Sans Pro is the workhorse of the Illinois brand, and generally used in body text, or for captions, charts, and graphs.
Campus makes it easy to download and install these fonts to your own computers; however, if that's not possible, you can substitute these fonts in your documents with Arial, Calibri, or another similar system font.
Download Montserrat & Source Sans Pro